Emphasis on promoting incense stick units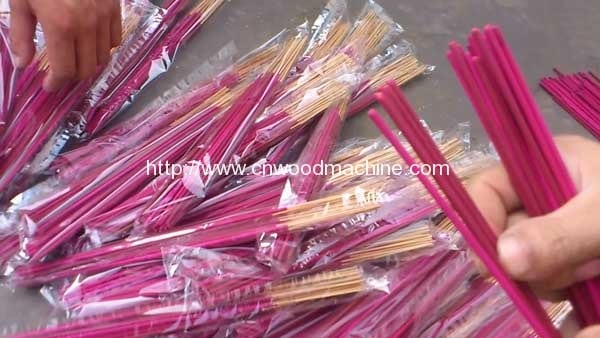 Chief minister Devendra Fadnavis on Monday made his maiden visit to Gadchiroli district after taking over as CM. He visited Kurkheda village, which is in Naxal-affected area.
When mediapersons asked him whether he would become the guardian minister of Gadchiroli he said that he had to look after the entire state. In the earlier regime, deputy chief minister RR Patil was the guardian minister of Gadchiroli. He told the media that central government had sanctioned the money for construction of Wadsa-Gadchiroli railway line.
He assured that development of the backward Gadchiroli district would be a priority and special emphasis would be given on irrigation and small scale industries. "You will be able to see the change within a year," he said. On police force, he said more police personnel would be recruited and they would be equipped in a better way. On Vidarbha statehood, he said his view was same as that of his party and BJP would take the steps at an appropriate time.
Earlier, he visited the incense stick unit and range forest office of Kurkheda. He told the officials to create opportunities for people to set up small units that used forest produce as raw materials. The CM assured that the state government would provide all help for encouraging such industries. Fadnavis laid special emphasis on promoting incense stick units as they provided employment to large number of people.
He also visited the public health centre (PHC) at Deulgaon village in Kurkheda tehsil. He said that government would improve health facilities in Gadchiroli on a priority basis.
Read More: Incense Sticks Making Machine
Company Profile
Romiter Group are one of the leading organization engaged in providing excellent quality Wooden Ice Cream Sticks Making Machines, wooden tongue depressor making machine, wooden magnum making machine, wooden spoons making machine, plastic coffee stirrer bundling machine, coffee mixer bundling machine, wooden & bamboo toothpicks making machine, wood timber making machine, which are manufactured by using high grade material. These Wooden Ice Cream Sticks Making Machines , wooden magnum making machine, coffee stirrer bundling machine are widely appreciated by our clients which are situated all round the nation. High in demand, these Wooden Ice Cream Sticks Making Machines are available at most reasonable prices.
Send Us Inquiry to Get Quotation